Peter J. Pingitore
Overview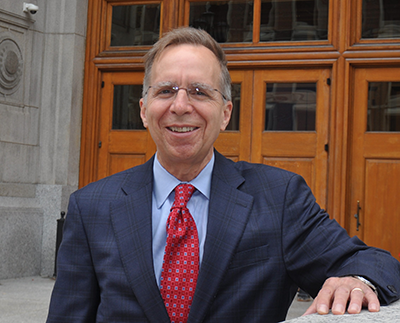 Peter concentrates his practice in the areas of business and commercial litigation and employment law. He represents businesses and executives operating in a variety of market sectors including engineering, construction, design and fabrication, ground transportation, food service, and technology and business consulting, providing counsel on litigation, employment, and day to day legal matters. Peter's business and commercial litigation experience includes representation in actions involving claims of breach of commercial agreements such as business broker, software reseller, sales commission, and commercial leases, shareholder breach of fiduciary duty, misappropriation of trade secrets, breach of a non-competition agreements, and unlawful shareholder freeze out. Peter counsels clients on various employment issues including termination, discrimination, retaliation, and wage and hour laws, and he provides representation on charges of employment law violations before Federal and State administrative agencies and courts. Peter's trial work has involved a range of subjects and claims, including construction negligence, employment discrimination, shareholder breach of fiduciary duty, breach of duty of loyalty, unfair business practices, breach of lease, breach of contract and personal injury.
Education

Peter received his B.A. Degree, cum laude, in Economics from the University of New Hampshire in 1980, and his J. D. degree from Northeastern University School of Law in 1985.
Bar Admissions

Peter has been a member of the Massachusetts bar since 1986 and is admitted to practice before the United States District Court and the United States Court of Appeals for the First Circuit.


Distinctions

AV Preeminent Rating from the legal guide Martindale-Hubbell

Listed in "Massachusetts Super Lawyers" Thomson Reuters annual publication, 2005 - 2014, 2016 – 2022


Professional Involvement

Peter served a six-year term (2016-2021), by appointment of the Massachusetts Board of Bar Overseers (BBO), as a volunteer Hearing Committee Member in disciplinary cases brought against individual attorneys by the Office of Bar Counsel. Hearing Committees are fact-finding tribunals in disciplinary proceedings that hear testimony, take evidence, make adjudicatory rulings, and prepare a written report and recommendation to the BBO. Peter sat on and acted as Chair on a number of these tribunals.

Peter is a member of the Boston Bar Association (Business and Commercial Litigation, Labor and Employment, and Solo and Small Firm Sections).


Volunteer Activities

Outside the practice of law, Peter is active in his local town government.

Since 2016, Peter has served as an appointed member of the Needham Community Preservation Committee (CPC), serving as Chair (2019 – Present). The CPC reviews funding requests to support affordable housing, preservation of historic resources, acquisition of open space, and restoration of recreational resources, pursuant to the requirements of the Community Preservation Act – GL Chapter 44B.

From 2008 to 2020, Peter was an elected Commissioner of the Needham Housing Authority (NHA) Board of Commissioners, serving as Vice Chair (2009 – 2011) and Chair (2011 – 2016). NHA is a local housing authority which owns or manages over 400 low income federal and state funded housing units.

Since 2003, Peter has served as an elected Town Meeting Member for the Town of Needham.
Other Notable Work

After graduating from law school, Peter served for a one year term as a law clerk to the Superior Court of New Jersey.

After graduating from college, Peter spent a two year period working as a VISTA Volunteer and Community Organizer.